Border tiles & corner tiles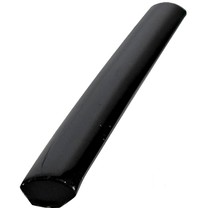 Art deco was a popular style movement from 1920 to 1939 that influenced the decorative and applied arts, in architecture, graphic, industrial and interior design, as well as fine arts and clothing fashion.

Art deco border tiles, chair rails and tiles with corner glaze are available in all Art deco glazes. All these tiles have the same width as the Art deco tiles and are therefore easy to combine. 

These borders are wonderfully applicable as an edge in the tiling in the hall, in the kitchen or in the bathroom.

Chair rails are often used for finishing tile walls. Chair rails are available in all Art deco glazes. Rounded sides on Art deco tiles are also available. Art deco tiles can be glazed on one side and on two sides (corner glaze). The corner tiles are available in different Art deco glazes.